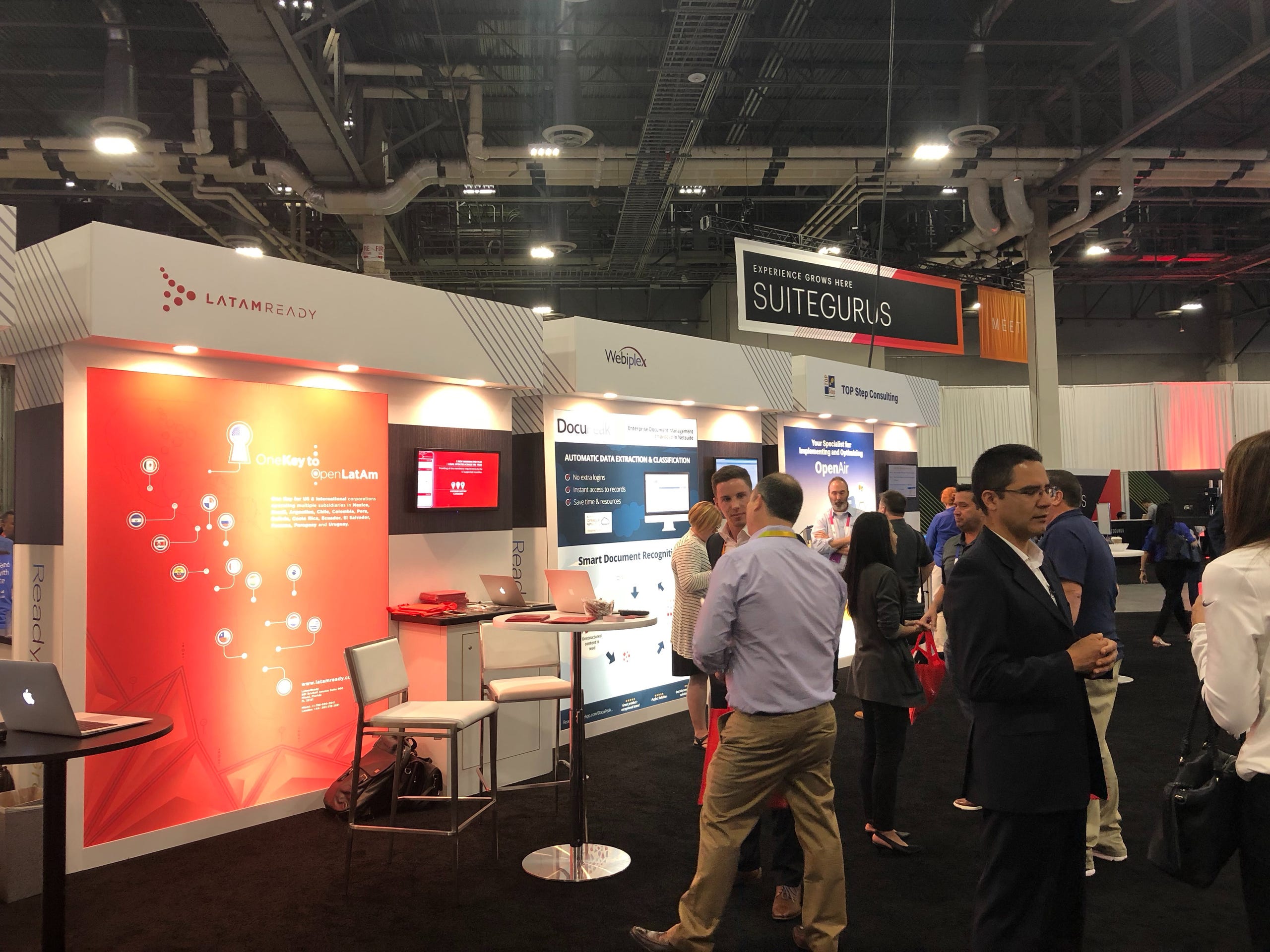 Grow Beyond: Now to Latin America
Tax Compliance for Latin America
We make NetSuite work smoothly for you in Latin America!
No more complications, no more issues with tax and accounting rules in Latin America with your NetSuite experience!
Unlock your Oracle NetSuite implementation and Open
Mexico, Brazil, Argentina, Chile, Colombia, Peru, Bolivia, Costa Rica, Ecuador, El Salvador, Panama, Paraguay and Uruguay.

LatamReady SuiteApp is the ONLY Latin American Tax Compliance Solution, for multiple Latin American countries, which is certified by Oracle+NetSuite as part of the
Built-For-NetSuite program.
Tax Compliance with LatamReady
What Are 'Localizations'?
In our case, it is our Tax Compliance Solution.


Localizations: Everything you can consider as a specific requirement of a country in Latin America, that's what we call a Latin American Localization.

"Anything that NetSuite does not offer in a standard functionality...a specific tax law, a specific rule for accounting principles, those are localizations."

Where Do You Get Your Localizations?
From a certified partner, like LatamReady.
SuiteApp Features
- E-Invoicing integration via NetSuite e-Invoicing SuiteApp (Web services integration to local Third Party e-Invoicing Suppliers in Argentina, Brazil, Bolivia, Chile, Costa Rica, Colombia, Ecuador, México, Panama, Peru and Uruguay)

- Pre-Printed formats following local regulations

- Legal books, txt formats and magnetic books

- Withholding taxes features complementing NetSuite Withholding Tax SuiteApp

- e-Payments templates via NetSuite Electronic Payments SuiteApp for local Latin American Banks (Bancomer México, Bank of America, Banco de Crédito del Perú, etc.)

- Taxes sync with standard NetSuite tax definitions for Latin America

- Local Accounting rules

- Local Transaction types
Always opt for the best!
Certified vs. "Proprietary" standards
LatamReady is a Certified BFN (Built-for-NetSuite) Native SuiteApp Provider.
A BFN Native SuiteApp ensures you with NetSuite compliant solutions, following strict NetSuite guidelines. Subscribers receive notification on upgrades and any new release to their NetSuite use.
*BFN SuiteApps go through annual renewals ensuring its subscribers the quality NetSuite promises.
Certified
LatamReady SuiteApp is certified by Oracle NetSuite twice a year, and has been developed following the same standards NetSuite uses for developing its own modules. It is available in the official NetSuite marketplace for certified add-ons.
Uncertified
Local, propriety solutions are also available in some Latin American countries. Don't put your NetSuite instance at risk with an uncertified add-on.
LatamDojo
Learn to localize like LatamReady.
LatamDojo is our EXCLUSIVE e-learning platform consisting of video and presentation materials in English, Spanish and Portuguese.
All the materials you will find are excellent examples of the years of experience and hardwork from the LatamReady team, projected in in one unified learning space.